"

Playing into the horror synths and eerie Mellotron choruses in the song's background, this is one of the best pairings of sound and vision we've experienced in a hot minute. It's either terrifying in its beauty or beautiful in its terror, but no matter what, "The Blackness" is an experience worth taking on." - Nick Spacek
{like a kaleidoscope} is a group of butterflies
…and is the electronic experimental music outfit of musicians Hadiza Sa-Aadu (Hadiza.) and Madison Monroe (Babydoll). United by intersections from their individual queer experiences, the pair as of late have been leaning into heavier and darker soundscapes providing backbone to the words that are most often sung, sometimes screamed, and least often spoken. Words that point crosshairs at power structures while opening an escape route through fantasy and surrealism. 
 Shying away from genre distinctions, as genre labels do the music itself little justice, Collidescope takes inspiration from many sources including eclectic bands prominent in the 90s: Deftones, Cocteau Twins and Skunk Anansie.  With Madison supplying guitar, Hadiza supplying vocals and both  through electronic production, Collidescope makes "soulgaze", "garage disco" and just plain "heavy" music.  
Formed in their hometown Iowa City, Iowa in late 2016, the duo began to cultivate their process with Madi on guitar, keys and leading sound design/production and Hadiza taking vocals, bass and keys. Soon thereafter they would share the first iteration of their sound coined "soulgaze" in local venues and DIY spaces. By the summer of 2018, the two had relocated to Kansas City, but not before managing to perform their inaugural Mission Creek set on the '18 bill and subsequently being invited to play as part of the underground Feed Me Weird Things series curated by Chris Wiersema. Prior to that they debuted their first fully self contained project, 4-track EP "Systemic", Released in December of 2017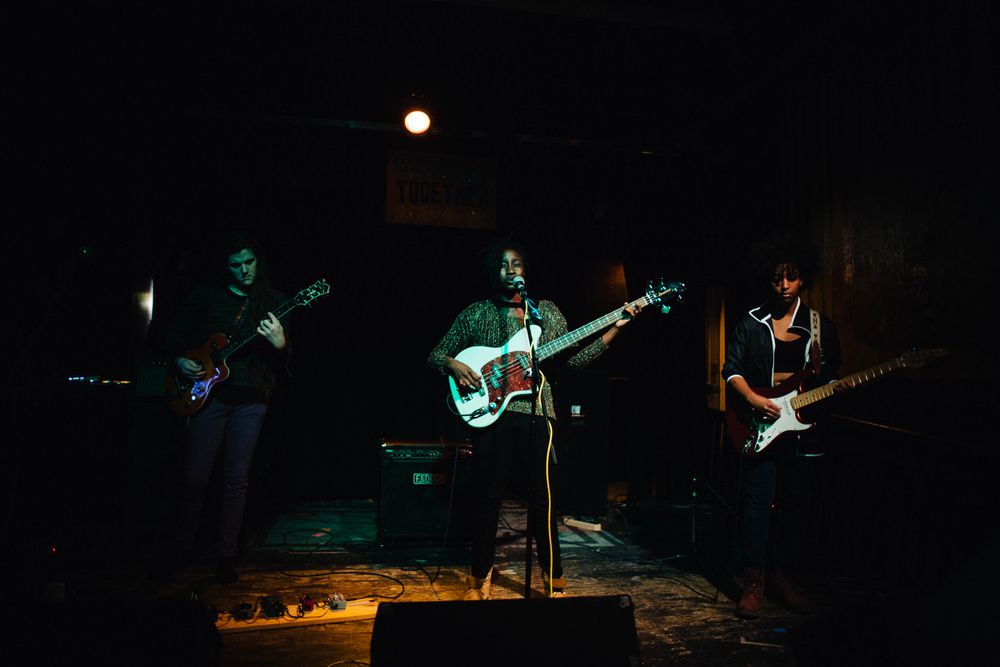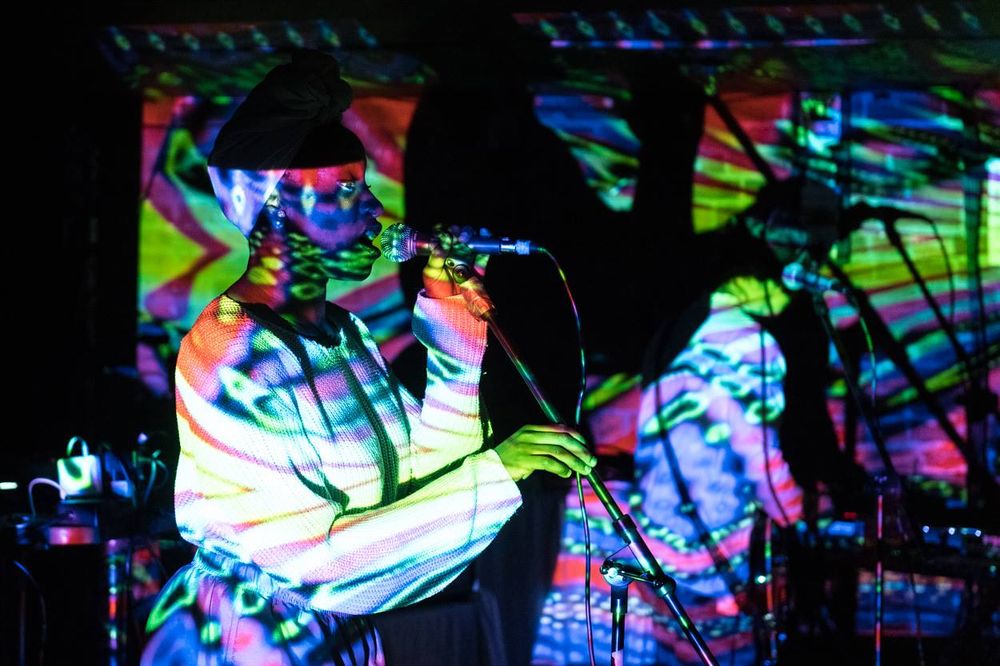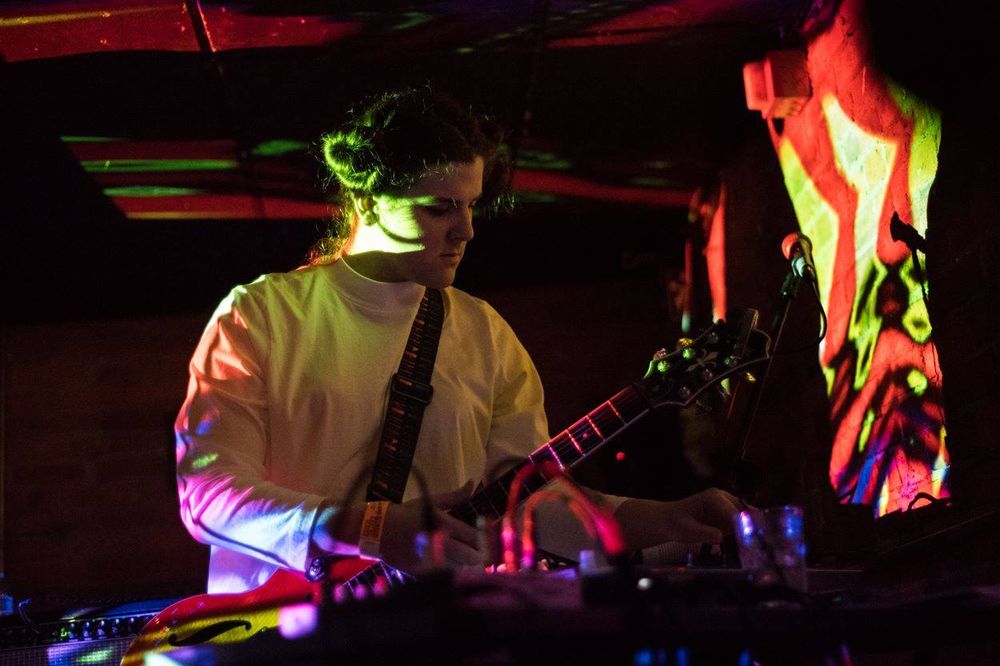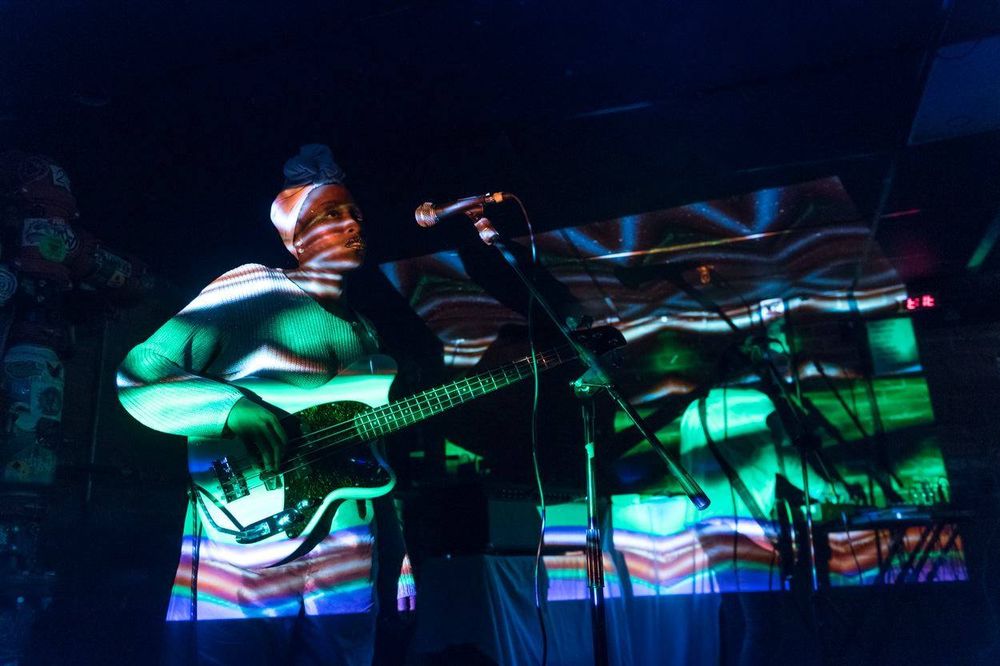 Since relocating to Kansas City, the pair have progressively delved into noisier and heavier soundscapes while maintaining their sparse "soulgaze" origins. Feeling at home in DIY and Punk spaces, they were first able to gain footing within the DIY music community of Kansas City, playing their first shows with local punk acts at the then newly minted Farewell Transmission. By the summer of 2019, the duo had expanded their audience getting their feet wet with touring through a handful of weekend runs between Iowa, Kansas, Illinois and Missour,  performances during the 2019 Fringe Festival, expansion into shows at regular venues in the City and their  'official' introduction to the Kansas City queer electronic music scene through the Un/Tuck Collective as performing guests featured at the Transfiguration event in Washington Square Park.  
It was specifically that performance that propelled them into new relationships that, one could argue, were more fitting for their aesthetic and sound. The two were introduced to engineer, producer and artist Jametatone who invited them to record their first album at the Infoaming Vertex private studio in North Kansas City. By the fall of 2019, the trio had begun work on their first album, which was put on a halt by March of 2020… 
With the early days of the pandemic putting the pursuit of live performance and outside of home recording sessions to a standstill Madi and Hadiza got to work writing in summer of 2020. Completing the recording in the fall and taking the tracks to mix and master at the Infoaming Vertex by December, Collidescope released their sophomore EP 'Deep Tape' on New Years Eve, 2020/2021.